Wooden transport packaging
Custom packing for your cargo
Due to its properties, wood as a natural material is extremely suitable for processing and manufacturing various types of transport packaging.
The ease of processing wood gives us the possibility to adopt a box or a pallet, to the cargo shape.
A structurally solid box effectively separates your load from its surroundings, so its quality is extremely important for reliable and safe transport.
We can adopt wooden transport packing for the following needs:
overseas transport;
air transport;
road transport;
protection of machines, mechanization, storage.
Before the production of a wooden box or pallet, we prepare computerized projects and create plans according to which production takes place.
If it is necessary to additionally protect the cargo inside the box, we have several options.
We have several solutions available for optimal protection of your cargo:
ALU vacuum and VCI film (Seaworthy packing);
Shrink Wrap Foil;
steel or wooden struts and saddles are added to the load.
properly cargo lashing.
MORE ABOUT WOODEN TRANSPORT PACKING:
We adapt the size and shape of the crate to the load.
Wooden packaging is standardized.
We add all the necessary transport / handling labels on the box.
The wood is heat treated in accordance with the requirements of the ISPM 15 international standard.
We offer professional support during the packing project.
Every project is photographed.
We also organize transport to save you time and money.
Diverse selection
of packing elements
We protect your cargo in such a way that its transport is carried out safely and under normal conditions.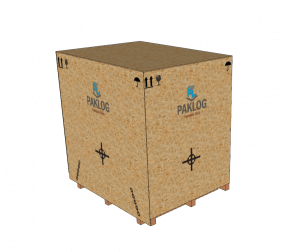 OSB Crate / Box
OSB panels are three-layer fibreboard made of oriented microfurnies which are approved for use in packaging.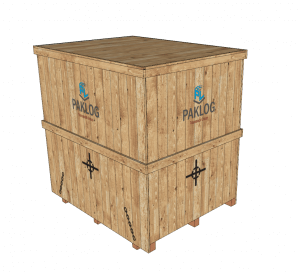 Wooden Crate / Box
By using crates, we protect your product from damage and loss of product value during transport.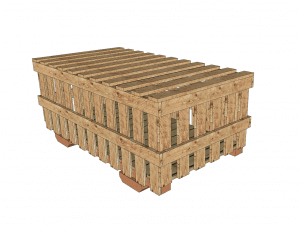 Wooden cage
The wooden cage prevents damage to careless manipulations and facilitates the loading of cargo in a truck or container.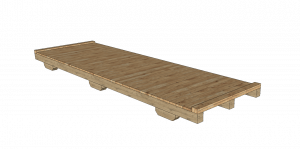 Wooden base or palette
It serves as a base for the safe transport of your cargo.